Artist Paper comes in a variety of sizes, types and thicknesses. An artists paper choice is an important one specifically when dealing with certain mediums. Choosing the right type of paper can make all the difference when creating artwork. Paper ranges from everything to sketching, drafting, printmaking, watercolors and much more. It tends to be categorized by its weight which is important in the thickness, feel of the paper, and the various mediums it can hold without buckling or warping. Paper weights from as low as 15lb up to 300lb, and surfaces including cold press (textured), rough, and hot press (smooth).  In addition to single sheets, we stock a wide variety of pads, sketchbooks, blocks (multiple glued edges) and rolls. We also carry a selection of canvas paper which is a great way to work with acrylics and oils on a flat surface. Our large selection of paper has all the needs to meet all artistic mediums.
Boards in addition to artists paper are great ways to present projects, office presentations or can simply be used as backing. We have a large selection of foam boards (or foamcore) ranging anywhere from 20×30 up to 48×96 and can be cut to whatever size you may need. Within that section of foam boards we have acid-free foam boards which are perfect for archival protection whether in be within storage or placed within a frame. Foamcore is commonly used to produce architectural models, prototype small objects and to produce patterns for casting. Scenery for scale model displays, dioramas, and computer games are often produced by hobbyists from foamcore. It's also often used by photographers as a reflector to bounce light, in the design industry to mount presentations of new products, and in picture framing as a backing material.
Along with foam boards there are several different types of boards that we carry that are all a little different. We carry the following:
     Illustration Board: or art boards tend to mimic the texture of bristol, watercolor and drawing paper but in a thicker stock. They are sold in individual sheets and are generally used for final more extensive art work pieces. They are commonly used for technical drawing, illustration projects, comic book art, and other two-dimensional art forms. Illustration boards care susceptible to watercolors because they tend not to buckle unlike some standard papers. The surface texture of illustration boards can be plate or vellum. Plate finish is as smooth as glass, and is very good for pen and ink. Vellum finish is a medium texture more appropriate to friction-based media, such as crayon, chalks, or charcoal. A third finish,engravers or wedding, may be used for formal engraved wedding invitations.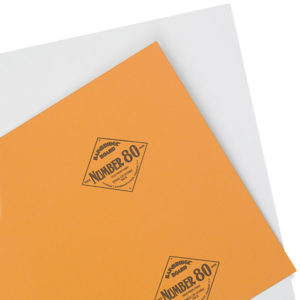 Poster Boards: is a type of display board used for displaying posters and other flat printed matter. It comes in large sheets in a variety variety of colors and come in the standard size of 22″ x 28″ x .05″. It is be particularly light and flimsy, as it is primarily expected to support sheets of paper, photos, glitter, lettering and other small, light items that are glued onto it. Poster board is often used for making event posters, science projects and other school activities. We also carry trifold boards which are a more stable three panel presentation type free standing board. They are typically popular for science fair projects.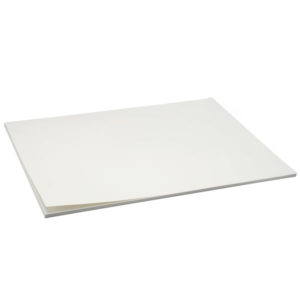 Chip Board: or also know as particle board is an engineered wood product manufactured from wood chips, sawmill shavings, or even sawdust, and a synthetic resin or other suitable binder, which is pressed and extruded. Chip Board tends to be used for model building and sculpture making where a recyclable or inexpensive surface is need to build from or work off of. This in expensive cardboard type board can easily be scored to cut or used for backing.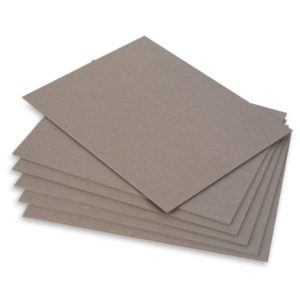 We also carry a large variety of mat boards which are stocked in store. These boards come in a 32×40 size with a few in selected colors in a 16×20 size. We carry all different types from Paper Mat to Museum Mat boards and they can be cut down to which ever size you prefer as well.